* Cost is per piece price (except hooks & ropes). Please click image for more information.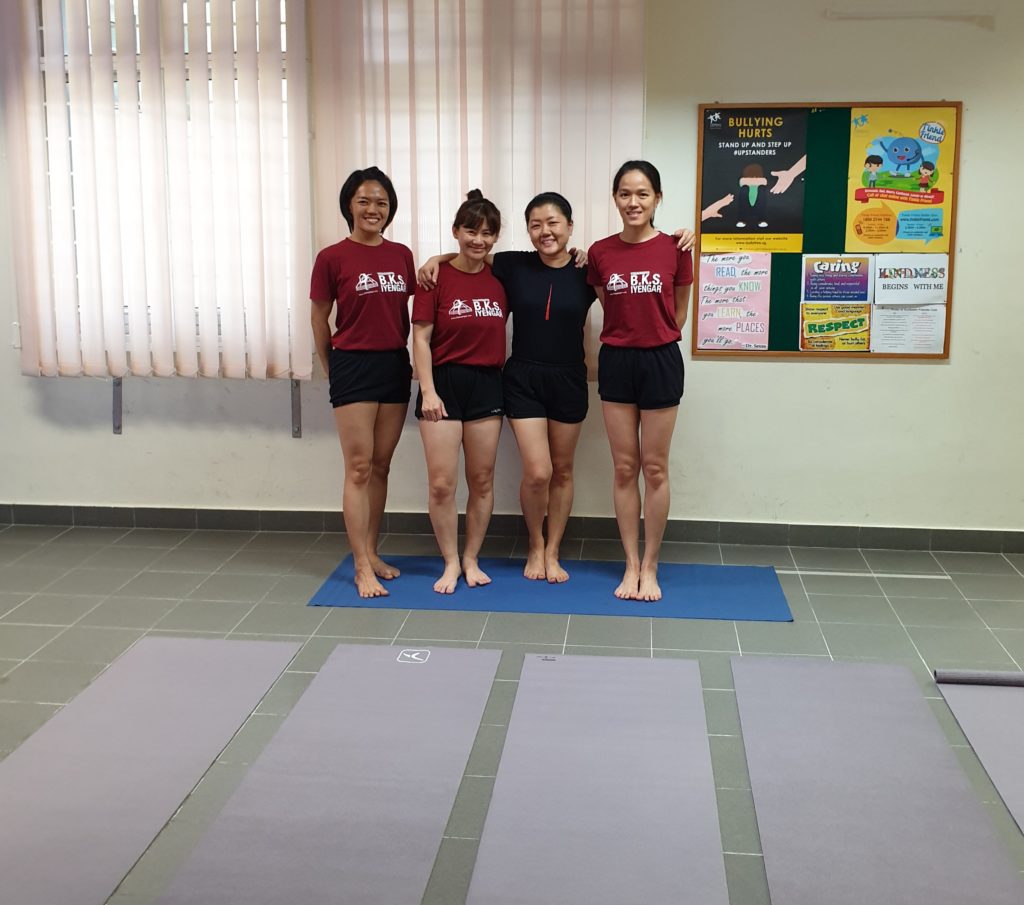 Yoga is so much more than just being on the mat (Asana practice). The first two limbs of Yoga, Yama (external ethics) and Niyama (internal ethics), are the true foundations in our search for well being. We practice not just for the benefit of ourselves, but with more strengths to help others.
As a long-term volunteer of Singapore Children's Society and practitioner of Iyengar Yoga, I find the opportunity to contribute to the community.
Therefore, the Trial class revenue is donated to a good cause. The $18 collected from trial students will be fully donated to Singapore Children's Society.
Come and TRY our class NOW, you will GIVE BACK to the community at the same time!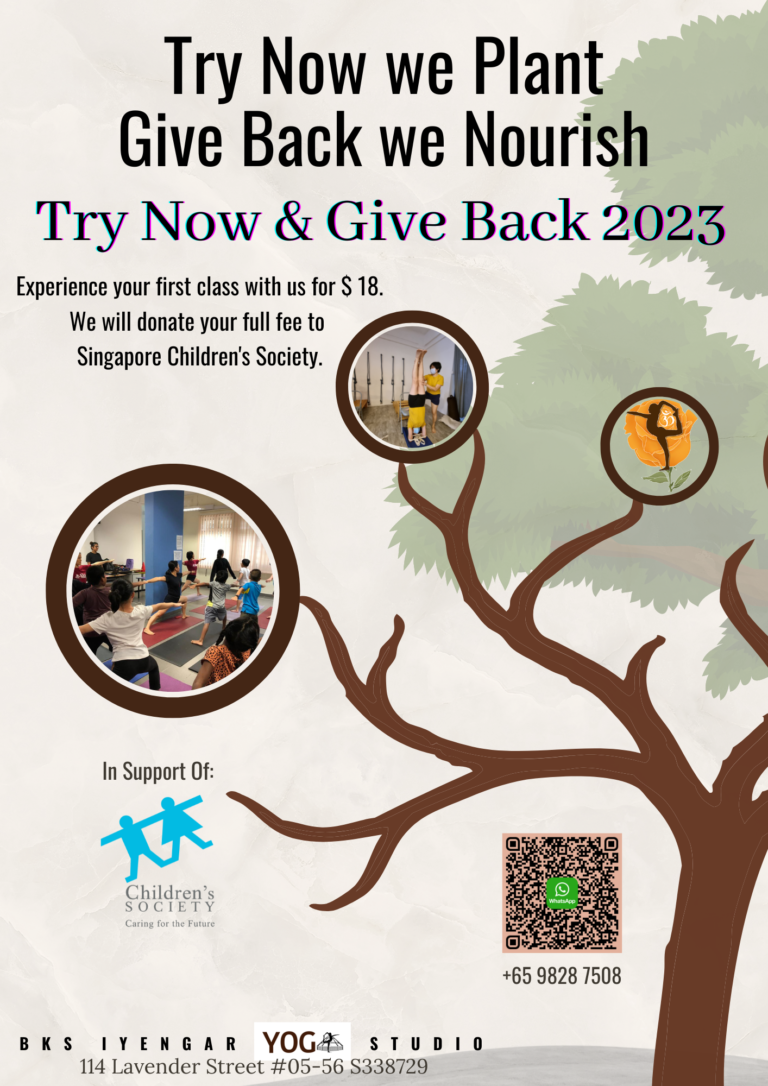 Watch Youtube video https://www.youtube.com/watch?v=utTD6aGAQlw to learn to use the mobile app.
Click here to install the booking app via your mobile. You may also use the same link to make a booking via website.
New students please select SIGN UP.
Existing students please log in with your registered email address. If this is the first time you do your own booking, please select "Remind password". A reset password email will be sent to your inbox.